Self-Care | Ripple Effect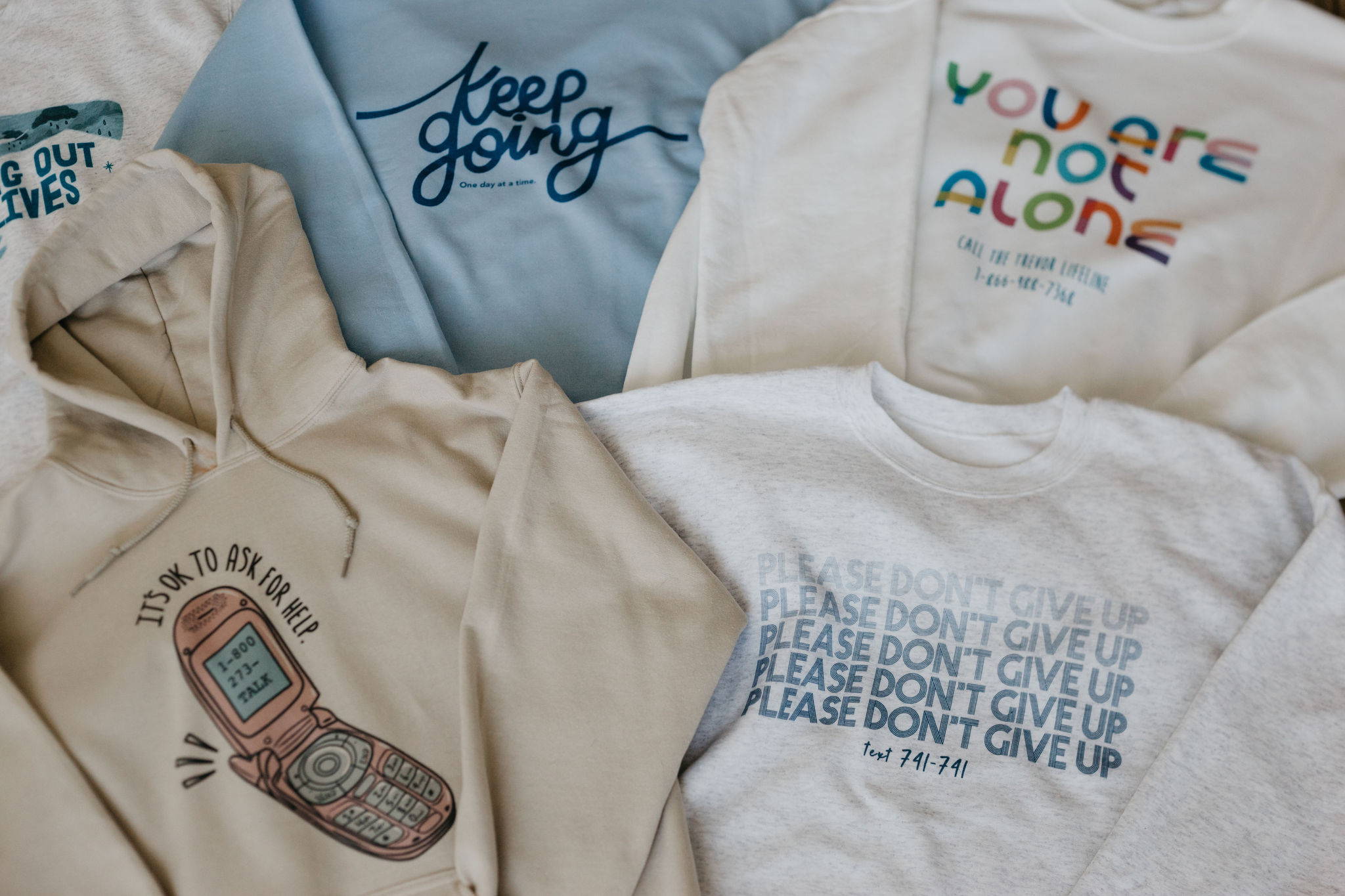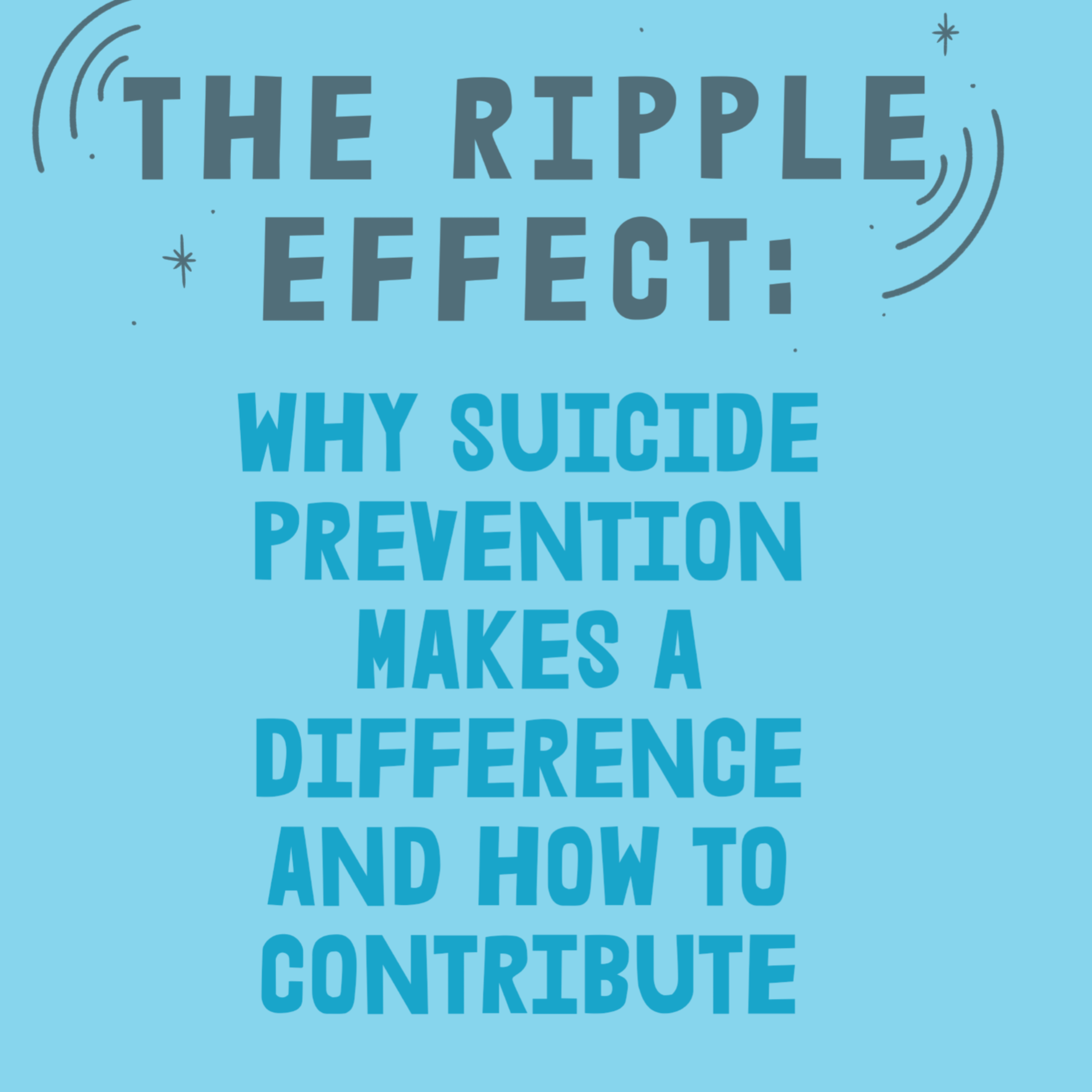 US Hotlines and Textlines:
National Suicide Prevention Lifeline: 1-800-273-8255
Crisis Text Line: Text 741-741
National Alliance on Mental Illness (NAMI) HelpLine: 800-950-NAMI (10am - 6pm EST M-F)
September is Suicide Prevention and Awareness Month,
30 days that are very close to our hearts here at Self Care Is For Everyone. Suicide takes over 800,000 lives globally per year. The statistics are staggering; but there's also another number that's staggering: the number of people affected by suicide who are left behind to process and cope with the loss and grief.

The loss of a life to suicide is tragic in so many heartbreaking ways, but one thing that isn't often acknowledged is just how many people are affected by an individual taking their own life. We automatically think of this individual's loved ones, their family and friends. We hold them in our hearts, offer our condolences, and support and comfort as best as we can. But what we don't naturally think about is the ripple effect.
What is the ripple effect?
The ripple effect is the countless others that are touched by just one suicide.

The co-worker of the victim who was shaken into getting help for her own depression. The therapist of the victim mourning the loss of a client, someone that had possibly the closest, most vulnerable relationship with the victim of all. The classmate of the victim who looked forward to seeing them every week in class when their own life was in shambles. The psychiatrist of the victim who wonders if they could've done more. These are just a handful of examples of people removed from immediate family and friends that we don't often think of when we think of the affects of suicide on those left behind.
One single suicide creates a ripple effect that continues to expand in waves until it touches dozens, sometimes hundreds of people depending upon the lifestyle and the social circle of the victim. This is why, when we put aside the stigma and speak freely about suicide, it's rare to find someone who hasn't been touched by it in some way, who doesn't know someone who has lost their life to it.
But the ripple effect works in reverse as well: preventing one single suicide saves all those same people from experiencing that pain and loss, the dozens, the hundreds of them. When we're active in suicide prevention efforts, we're not only making a difference for those struggling with suicidal thoughts and ideation, bringing them resources, bringing them hope, bringing them strength, we're also making a difference for every single person they know. We're not only changing the course of one person's life, but many.
Contributing to suicide prevention can look many different ways, from participating in fundraising walks to donating to organizations doing important work to raising awareness on social media and more.
Here are a few ways to give your time and/or resources to suicide prevention efforts and become part of the fight against suicide:
Participate in fundraising walks. American Foundation for Suicide Prevention (AFSP for short) hosts their Out of the Darkness walks as well as overnight walk events all across the country, a fundraising effort that benefits the organization and helps them continue to fund research, create educational programs, advocate for public policy, provide resources, and support survivors of suicide. Search AFSP Out of the Darkness walk plus your city or state name to find local walks you can sign up for!
Donate to advocacy and prevention organizations. If donation is something you're more comfortable with, there are several organizations that accept and are in need of donation efforts to continue their important work in the suicide prevention space. Two of the most prominent organizations doing great work in this area are American Foundation for Suicide Prevention (AFSP) and the National Suicide Prevention Lifeline, where we choose to donate 10% of our own profits to.

Provide a safe space. Being a safe, supportive space for your friends and family to come to if they find themselves struggling is one of the most valuable ways to contribute to suicide prevention. Many who experience suicidal ideation often don't know where to turn or who to talk to, and worse, feel like a burden to their friends and family. Being an open, comfortable, available presence in others' lives helps you provide a safe space for them to reach out to and can make all the difference to someone in pain.

Volunteer. Many local crisis centers depend largely on volunteers to continue functioning and providing vital resources to their community. Search for your local crisis call center and reach out to see if they are looking for volunteer help at that time and what areas you can best support them in.

Advocate on social media. Reshare posts and resources from organizations like AFSP and NAMI, start important conversations around suicide that break down the stigma and open the lines of communication, spread information about resources that can help those looking for somewhere to reach out to, create a safe, inclusive space on your social media feeds.
Among all of these great ways to contribute to suicide prevention efforts, what do you do if someone you know personally needs help? How can you best support them? What if you don't know what to say? Depression can be a scary and challenging thing to handle in someone close to you, and we don't always know how to best show up for them.
The first thing to do for someone you love who is struggling with depression is to make sure they are safe. Their safety should always be number one. It's okay to ask someone if they're having suicidal thoughts. For many years it was thought that this would put the "idea of suicide" in someone's head even if it wasn't there, but research has shown it actually gives the person a safe space to talk about it if they are having those thoughts, which is an important step in keeping them safe. Open conversation gives you an idea of exactly where your loved one is at mentally.
If they can't commit to their safety or don't feel safe with themselves, the next step is to connect them with someone who can help. This can be a crisis center or a therapist, someone who is trained in working with suicidal individuals and can help further assess the situation and bring in appropriate resources. If they are an immediate threat to themselves, getting them emergency help is the best course of action. This means taking them to an emergency room, a psychiatric hospital, or calling 911 for them. Many loved ones worry about their friend or family member being upset with them for taking this step, this is a very common concern. The one thing to remind yourself of if this is you, is this: it is better for them to be alive and to be upset with you than the alternative.
Support is the most important thing you can give to a friend or loved one who is struggling with depression or suicidal thoughts. Support doesn't have to be extravagant; supporting a depressed person is often simply the act of being present. It can look like being available to listen if they want to talk or to not listen, if they don't want to talk, but your silent presence comforts them and helps them feel less alone. It can look like help with things like making therapy and doctor's appointments, making these small tasks feel less completely overwhelming. It can look like checking in every day, asking if they're on track with their medications or if reminders would help them, if they would like a ride to therapy or would be open to going for a walk with you. Supporting someone with depression takes small, well-intentioned, but very impactful actions.
Being present for those you love is consistently checking in on your people. Ask them how they're doing, how they're really doing. Be open and present when they respond. We often go day to day being asked how we're doing and responding, "Good!" Or, "I'm well!" Or, "I'm fine!..." when we're not. Be the person who carves a door out of that wall blocking us from one another and begin a conversation that could not only change the life of your friend or loved one if they're struggling, but the lives of all those who know them. The ripple effect is real, let's all do our part to contribute to positive ripples around suicide prevention.