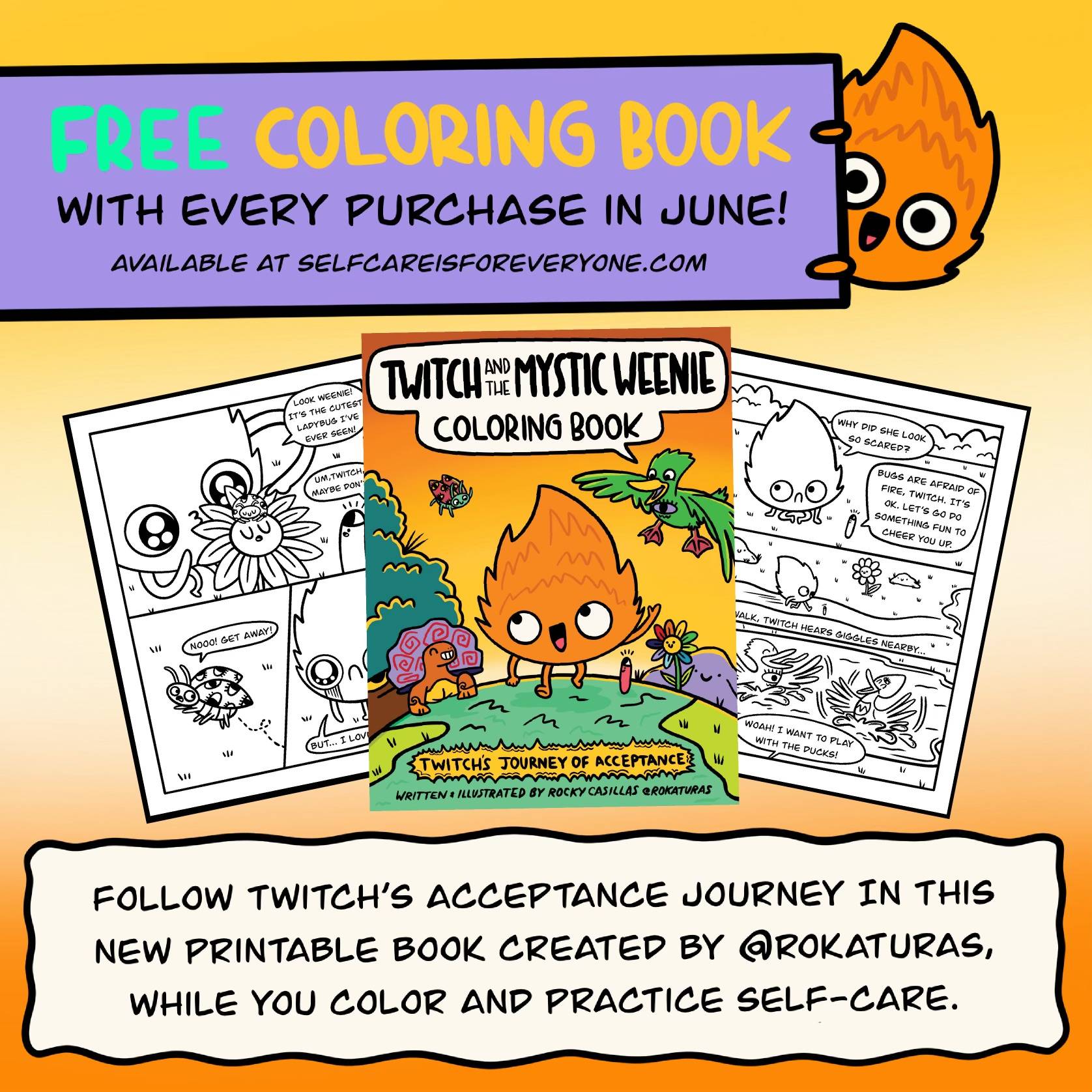 Free Printable Coloring Book
With Every Purchase Throughout June!

The Conversations We
Are Having This Month!

Our team regularly meets to talk about mental health awareness and how we can collaborate to encourage everyone to share in these important conversations. This month, we invite you all to join us in amplifying support around:
🏳️‍🌈 CELEBRATING PRIDE MONTH
,
🧠 MEN'S MENTAL HEALTH
AWARENESS MONTH

Throughout the month of June, we will be exploring the theme of acceptance in these areas. We are highlighting the unique healing power of acceptance as a form of self-care and community care: acceptance of all parts of ourselves, and accepting others as they are.
Acceptance requires time for reflection and introspection. As such, we felt that a coloring book centered on a story of acceptance would invite everyone to slow down, play, and reflect on this topic through this mindful activity. Our hope is to continue to promote self-care practices that are fun, engaging and allow you to be present — free of judgment.
Get a FREE PRINTABLE COLORING BOOK 🔥 With All Orders in June!

We love collaborating with independent artists to explore concepts of self-care and healing.
This month, @rokaturas created a printable coloring book with a moving story of acceptance, inspired by his own journey.
Follow Twitch in this new printable book as you color and practice self-care!
*You will receive an e-mail with the printable coloring book in your inbox after your purchase. If you don't receive it within 24 hours, please let us know at hello@selfcarestation.com.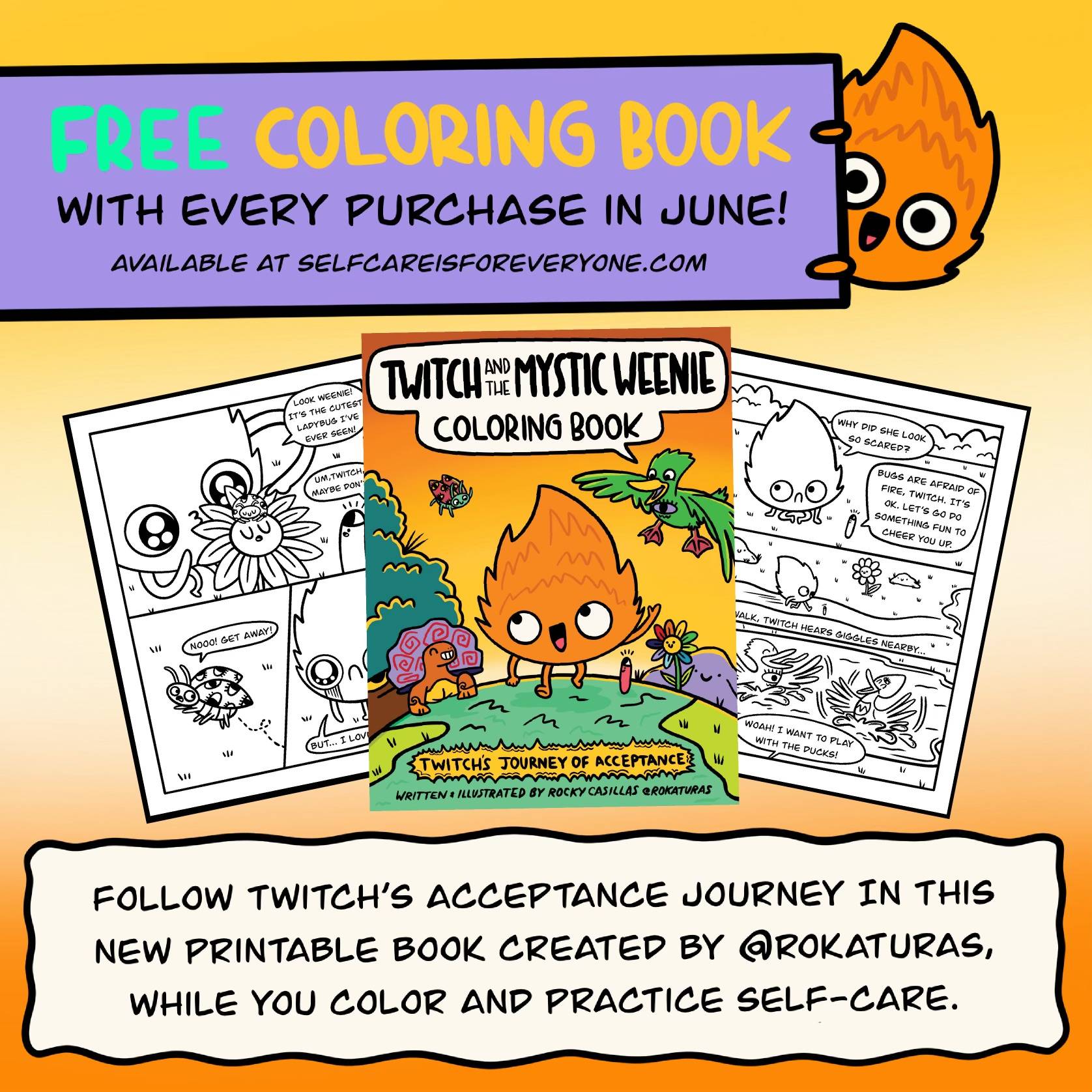 Meet The Artist Behind
This Month's Freebie! 🎨 @rokaturas
(aka Rocky, Explorer of the Mind)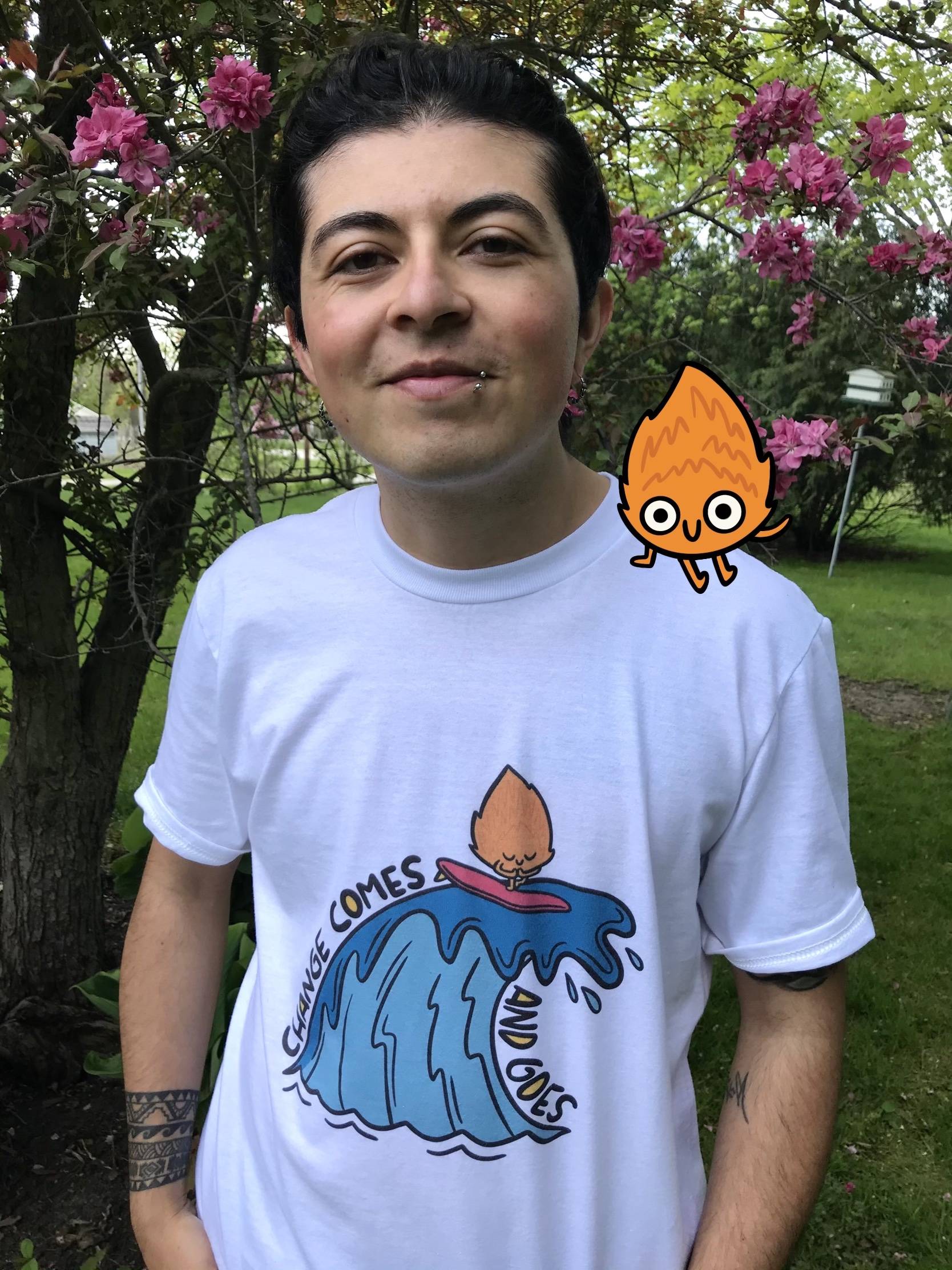 Meet our newest artist, Rocky!
"Hello friends, I'm Rocky Casillas Aguirre. I'm originally from Tijuana, Mexico, but grew up in Northfield, Minnesota. I've been drawing all of my life and never managed to outgrow my love for cartoons. So, In 2020, I decided to create ROKATURAS — a business and brand that offers a home to my own world of fun, goofy stories and magical characters like Twitch & Mystic Weenie™. More than anything, I want to spread joy and positivity to anyone who discovers my art."
A message of love and intention from Rocky:
"The origin of Twitch and The Mystic Weenie was inspired by personal struggles with anxiety, and a desire to share about the power of mindfulness — in hopes that we can heal together. Twitch represents the innocent and curious child that lives within all of us. The child that yearns to love, feel connected, and be free from suffering. I truly hope this coloring book helps you realize what a beautiful spirit you are. And that you're able to love and accept yourself a little more."


10% Of Net Profits Donated To Mental Health & Suicide Prevention Initiatives!
We commit, at minimum, 10% of our net profits to mental health and suicide prevention initiatives & nonprofits each and every year. Since our launch on World Kindness Day 2018, we have been able to donate $61,144 (& counting!)
And that's in addition to the over $320,000 to date that we've been able to pay our incredible independent artists!
Your support allows us to do both!


Pride celebrates the powerful, lived experiences of acceptance within and of the LGBTQIA community, illustrating the courage of self-acceptance in a world that expects conformity.
🏳️‍🌈 Shop Reminders That Celebrate Pride 🏳️‍🌈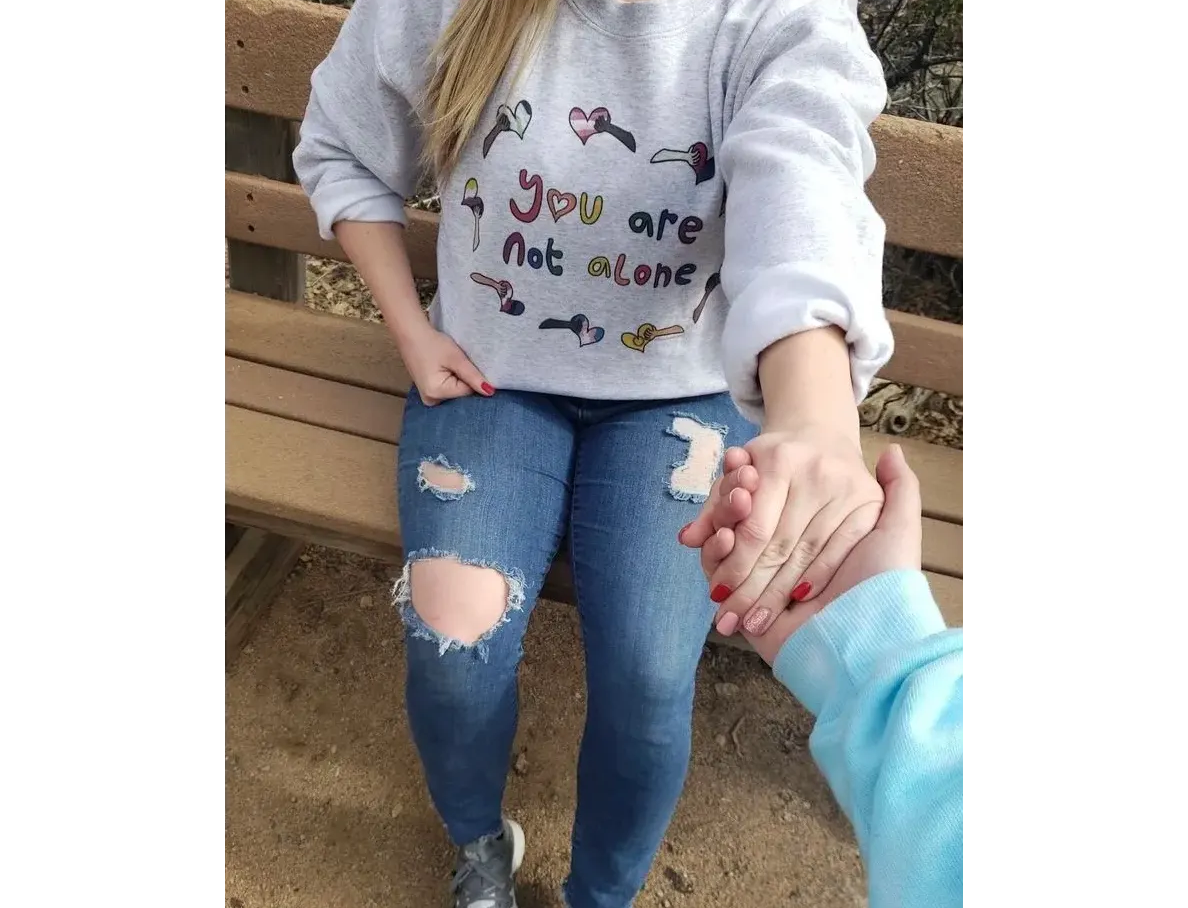 Men's Mental Health Awareness explores possibilities of acceptance that challenge gender roles and expectations: acceptance of vulnerability, of support and community, of being strong and gentle, vulnerable and safe, and showing up as our whole selves.
☀️ Shop Mental Health Reminders For Men ☀️