free door hanger with every order this month!
This month ONLY, every order will include this limited edition, door-hanger designed by @shopsundae (as part of our 'Breaking Down Stereotypes' campaign w/ NAMI!). We hope this door-hanger will allow our community to begin implementing boundaries at home.
Why a door hanger though?
Some people reenergize by spending time alone, but communicating that you need alone-time can be difficult. We want this door-hanger to be a tool that can help you communicate your needs in that moment.
How much time you need to yourself is a boundary you will have to decide on. When you are struggling with your mental health, "taking some me time" can be the self-care you need. On those days, use the darker side of the door hanger. When you are in need of a friend, or are ready to chat, use the lighter side!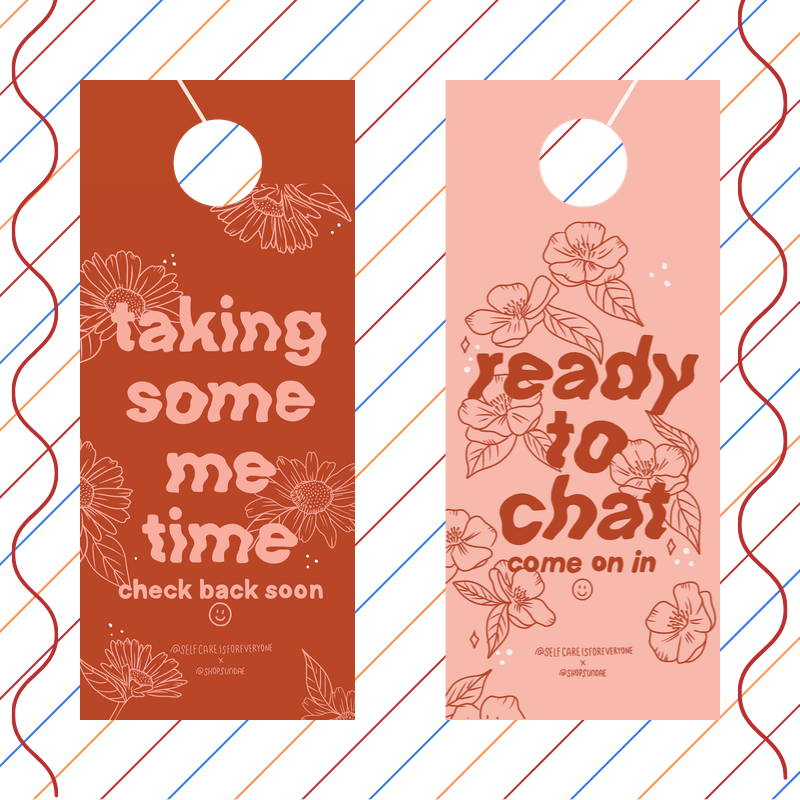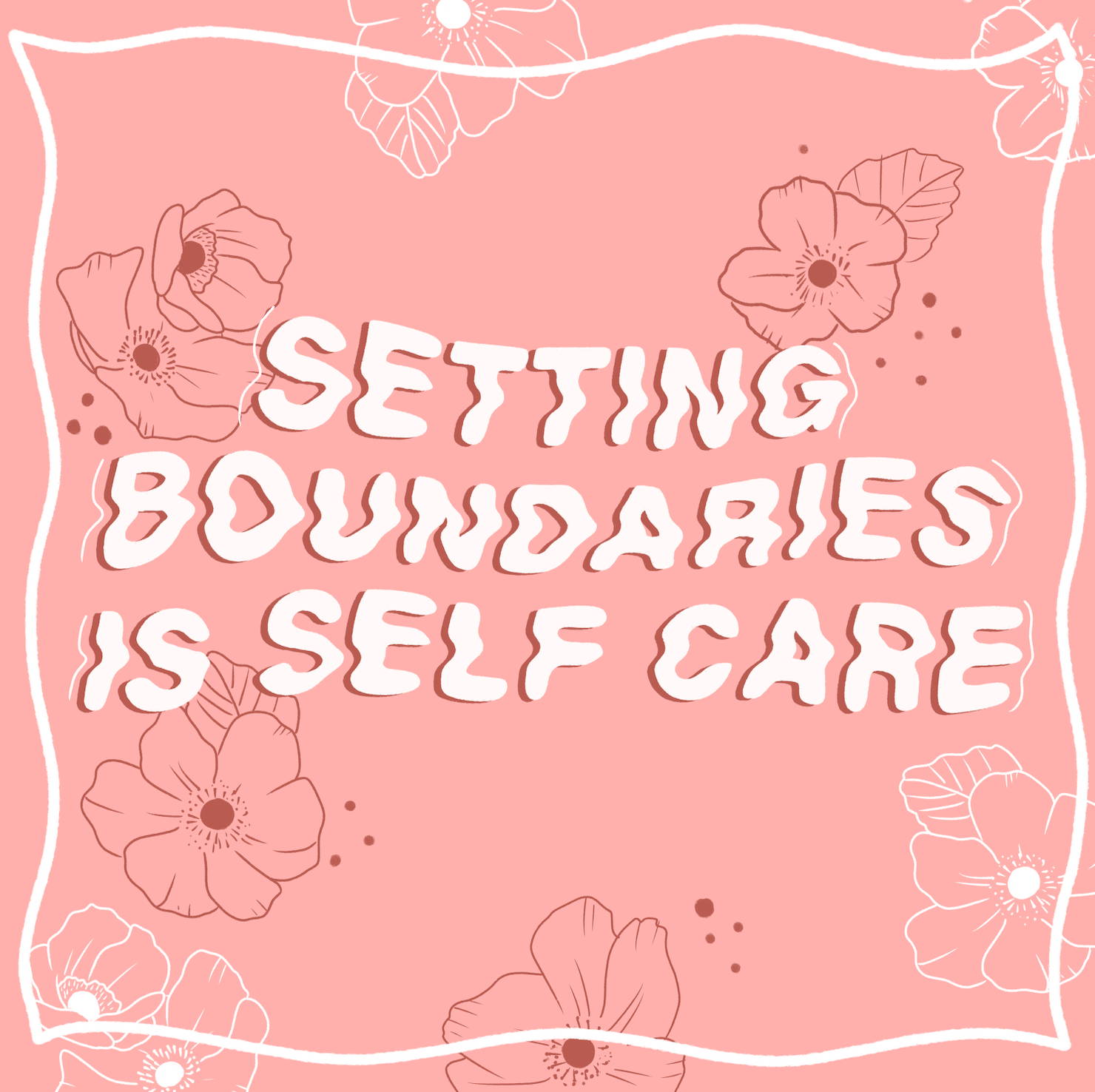 Setting boundaries means you value your energy and your well-being. By protecting your boundaries, you will have the energy to show up in other parts of your life. How much do you give to others? Do you feel emotionally drained after spending time with a toxic friend? That is the perfect example of when you would need to create some boundaries for yourself. Here are some questions you can ask yourself to begin to learn more about your personal boundaries:
1. Work/Home Boundaries- How much work is okay to bring home?
2. Giving Boundaries- How much do I give of myself (physically or emotionally)?
3. Physical Boundaries- How much personal space do I need? What type of physical touch is okay?
4. Dating Boundaries- What are my non-negotiables when it comes to dating or being in a romantic partnership?
5. Relational Boundaries- How do I want to be treated in my friendships or relationships?
6. Toxic Friends or Family- Are there people in my life that drain my energy? How can I create space with those individuals?
7. Social Media Boundaries- How do I choose what accounts to follow on social media? How does social media impact my mental health?
8. Saying "No"- When I say "no" to others, I am saying "yes" to myself. Is there anything in my life that is taking up energy that I can say no to?