In honor of Mental Illness Awareness Week, we are releasing a limited edition collection called "Breaking Down Stereotypes". Stereotypes around mental illnesses create misconceptions and only further isolate individuals who are struggling with their mental health and we want to talk about it.

We are calling on our community to join us in 'breaking down stereotypes' by wearing these messages proudly. We are reclaiming what conversations about mental health sound like, and we want you to be a part of the conversation.
This collection was designed by one of our favorite artists on Instagram, Haley Kennedy (or @shopsundae on the 'gram).
10% from every purchase in this collection will be donated to the National Alliance on Mental Illness (NAMI).
HATE IS NOT A MENTAL ILLNESS.
Mental illness is rarely talked about in an educational manner in the media. One of the most harmful stereotypes that exist around mental illness is that people with a mental illness are dangerous or violent. The responses to horrific acts of senseless violence from our government have been to refer to the perpetrator as "mentally ill". This type of language isolates those who struggle with their mental health and it stigmatizes living in society with a mental illness further.

Let's be honest, who would feel safe opening up about their mental illness, when they may be viewed as dangerous? Yet millions of people are affected by mental illness everyday. Hate is not a mental illness.
IF YOU CAN'T MAKE IT YOURSELF,
STORE BOUGHT IS FINE.
The stigma around taking medicine for mental health can often lead to feelings of shame for those struggling. Using medicine for mental health can often feel taboo because it is not talked about. However for some people, their mental illness stems from a chemical imbalance in the brain and taking medicine can help get the brain to a functioning level. This can completely change their quality of life and with the proper medicine they are able to perform better in all parts of their life. We don't shame people for taking medicine for a physical illness, why does it have to be different for mental illness? If you can't make it yourself, store bought is fine.
Sharing with a friend that you are experiencing depression can be hard. Especially if you don't know how they will respond. Most times, we just want to feel heard, and we want our friend to tell us that our feelings are valid. As a society we don't properly educate on mental health, so those who have never experienced a mental illness don't know how to respond to someone else's depression. People will make comments like, "lighten up" or "think happy thoughts" but it can be exhausting pretending you're okay when you are in a dark place inside. These comments invalidate the feelings of the person experiencing depression and they further stigmatize mental illness.
Everyone has experienced anxiety at some point in their life. Anxious thoughts are a natural response in a stressful situation. However, when the worries and fears become constant and overwhelming it can impact a person's quality of life. NAMI reports that approximately 19% of people experience Anxiety Disorders. If you have ever experienced anxiety, you are not alone, and it's not "all in your head". The thoughts and fears you are experiencing ARE REAL, but they are NOT TRUE. Your anxiety tells you lies, but thats because your anxiety just wants to feel safe, acceptance, and belongingness.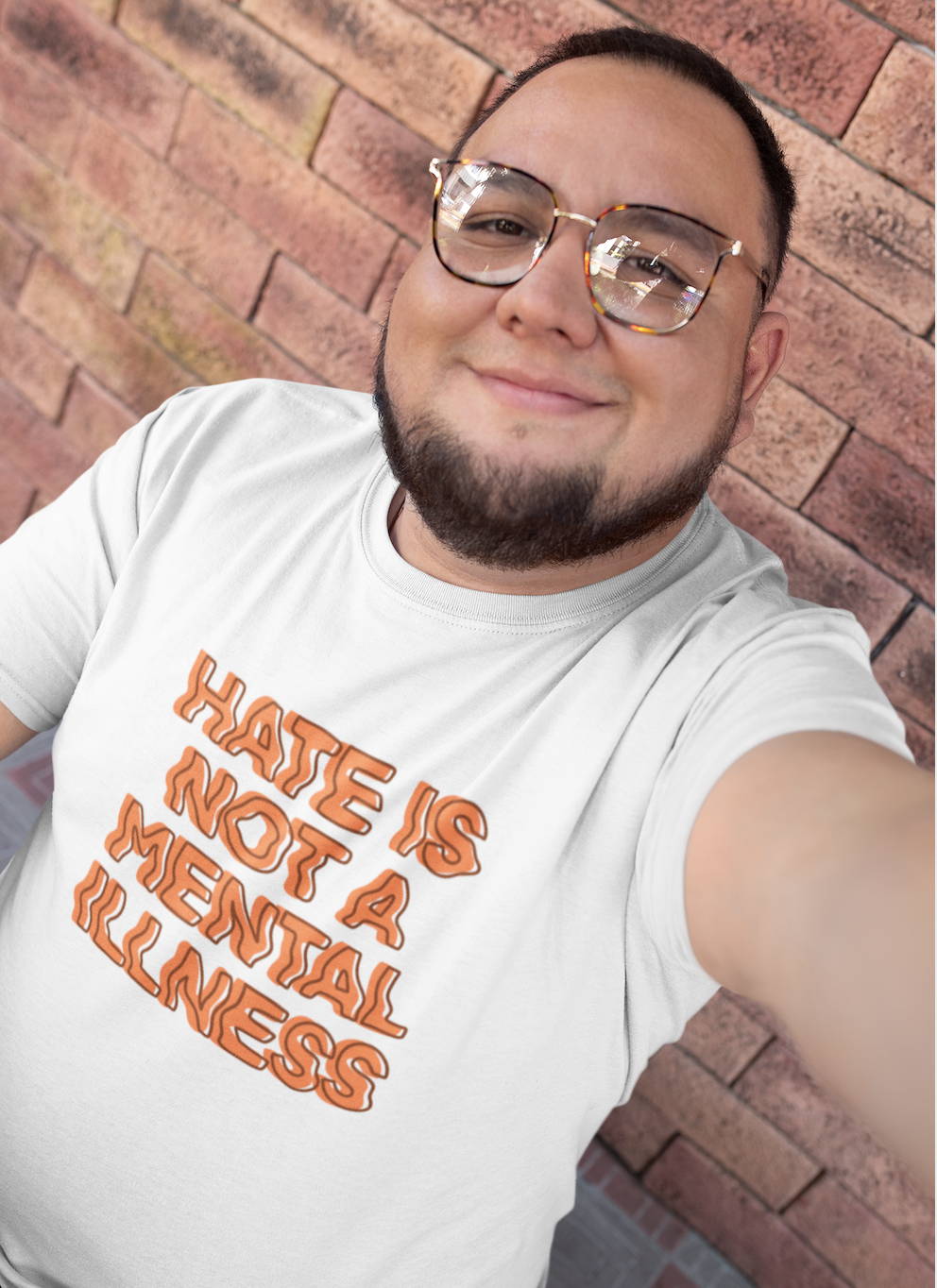 FIND THE REMINDER YOU NEED.

Which reminder do you connect with the most?
SHARE THE REMINDER WITH OTHERS.


Share the reminder by wearing it on the street or by sharing a photo in your reminder.
Join the conversation and join our community online @selfcareisforeveryone. #StereotypesSuck