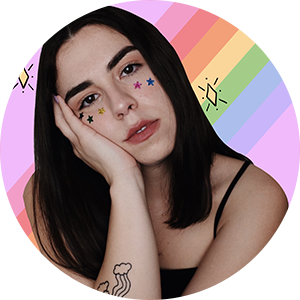 I'm Crystal and I'm an artist. I began drawing little graphics about mental health and posting them to instagram in 2019. This grew so rapidly it became my job. The art showed me that other people felt like I did and it fueled me to work on new art more consistently. This moved into creating products and even my very own brain plushie! I'm excited to see where it all leads me.
How did you start making art that empowers people?
I started making art surrounding mental health and empowering stuff in late 2019. I started because I needed these messages myself. Drawing was always a stress reliever for me so it was a natural self care practice! I wanted to see empowering designs in my fun bright unique way so I started sharing on instagram and it kinda took off from there.
What do you do to self-care?
I have so many! I love experimenting and looking for new self care practices. My current thing is putting myself first and staying in the present moment. Deep breathing and meditation are super helpful in achieving my calmer self. Other than that, I'd say eating right, moving my body and getting Vitamin D from the sun are top priorities!
SHOP DESIGNS BY CRYSTALDRAWSSTUFF