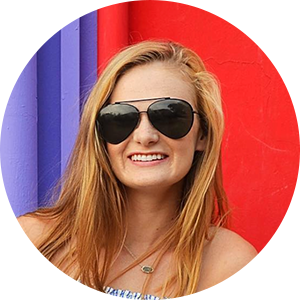 Hi, I'm Emma! I recently graduated from Wake Forest with a degree in Psychology with hopes to attend graduate school for clinical mental health counseling. I decided to try out graphic design during quarantine and ended up falling in love with it. My journey with mental health began a few years ago when I was diagnosed with anxiety, depression, and OCD. Art became a way for me to express my feelings and emotions in times where my words couldn't. I'm so excited to be able to share my work with you!
How did you start making art that empowers people?
I have always loved being creative, but I had never thought of making art that truly empowers people until I began struggling with mental health myself. Throughout my own journey, art has been such a meaningful part of my healing process, and I want to be able to share what I have learned with others. Over the past couple of years, I have come to realize that I really do have something to say and that my voice speaks loudest through the artwork I create.
What do you do to self-care?
Some of my favorite self-care activities are journaling, listening to music, reading, and sudokus. I've been a bookworm since I was in elementary school, and it is something that I have always found so comforting. Most recently though, I have started dancing which might turn out to be my favorite self-care activity of all– we'll see!
SHOP DESIGNS BY EMMA HIBBLE