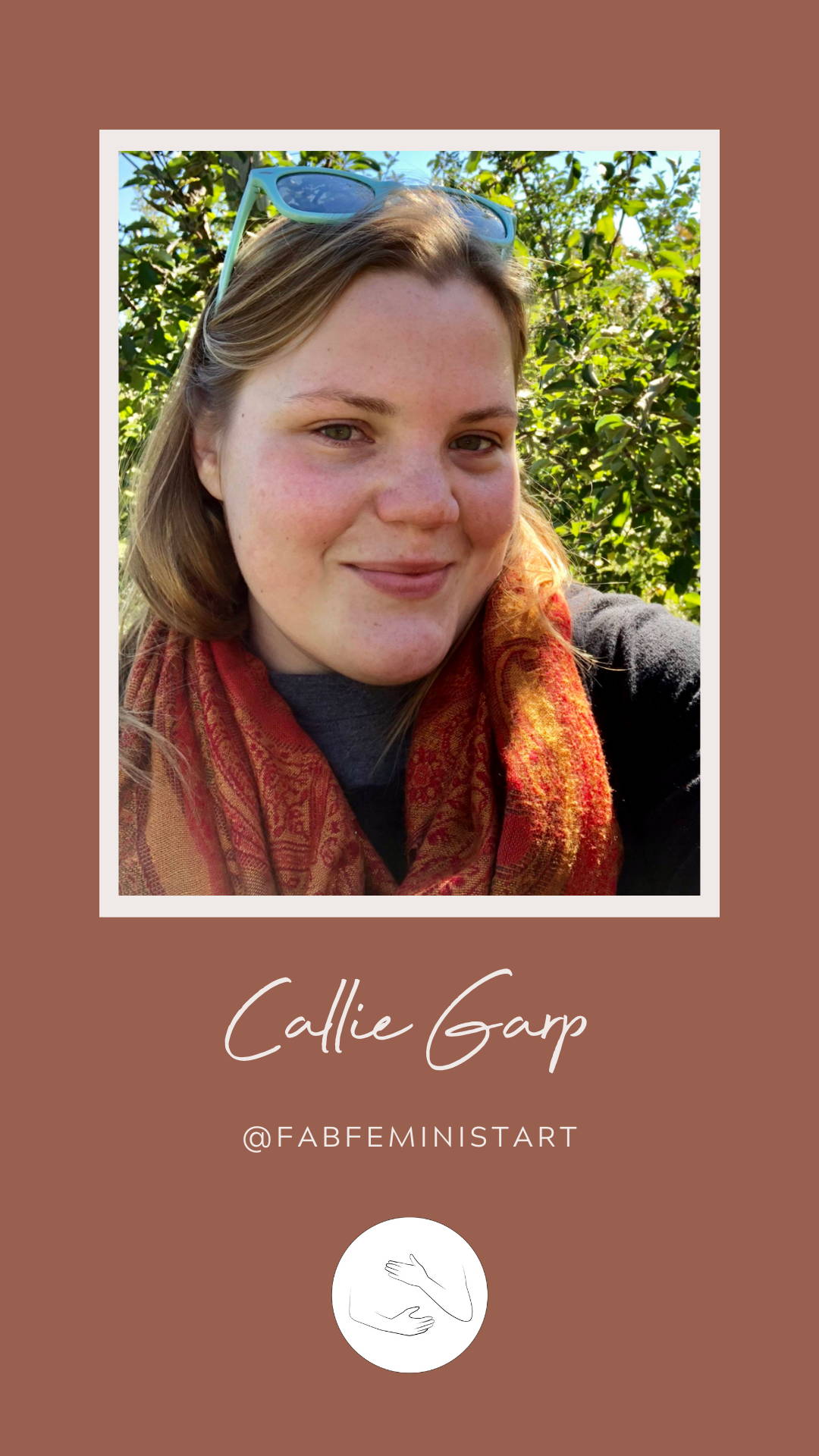 How did you get started in making art that empowers people?

I went to college and graduate school for fine art, but focused heavily on social justice and intersectional feminism while I was there. While I investigated social practice and other methods of art making that engaged with the issues I was most passionate about, I personally struggled to fit my aims into the gallery space of a fine art practice. Instead, I decided to focus my energies on creating work that could be financially accessible to as many people as possible, and that would give visual expression to the conversations we're having around mental health and social justice.
What do you do for self-care?

Art making, for a very long time, has been my most powerful form of self-care. Now that it's tied up in how I engage with social justice and also seek to earn a living, that self-care practice has become a bit more complicated. However, in its place, I have re-invested in my passion for gardening. Spending hours working outside with plants, or watching gardening shows while I dream up the garden plan for next year has become my ultimate form of rejuvenation and self-care.

Where can our community find more of your work?