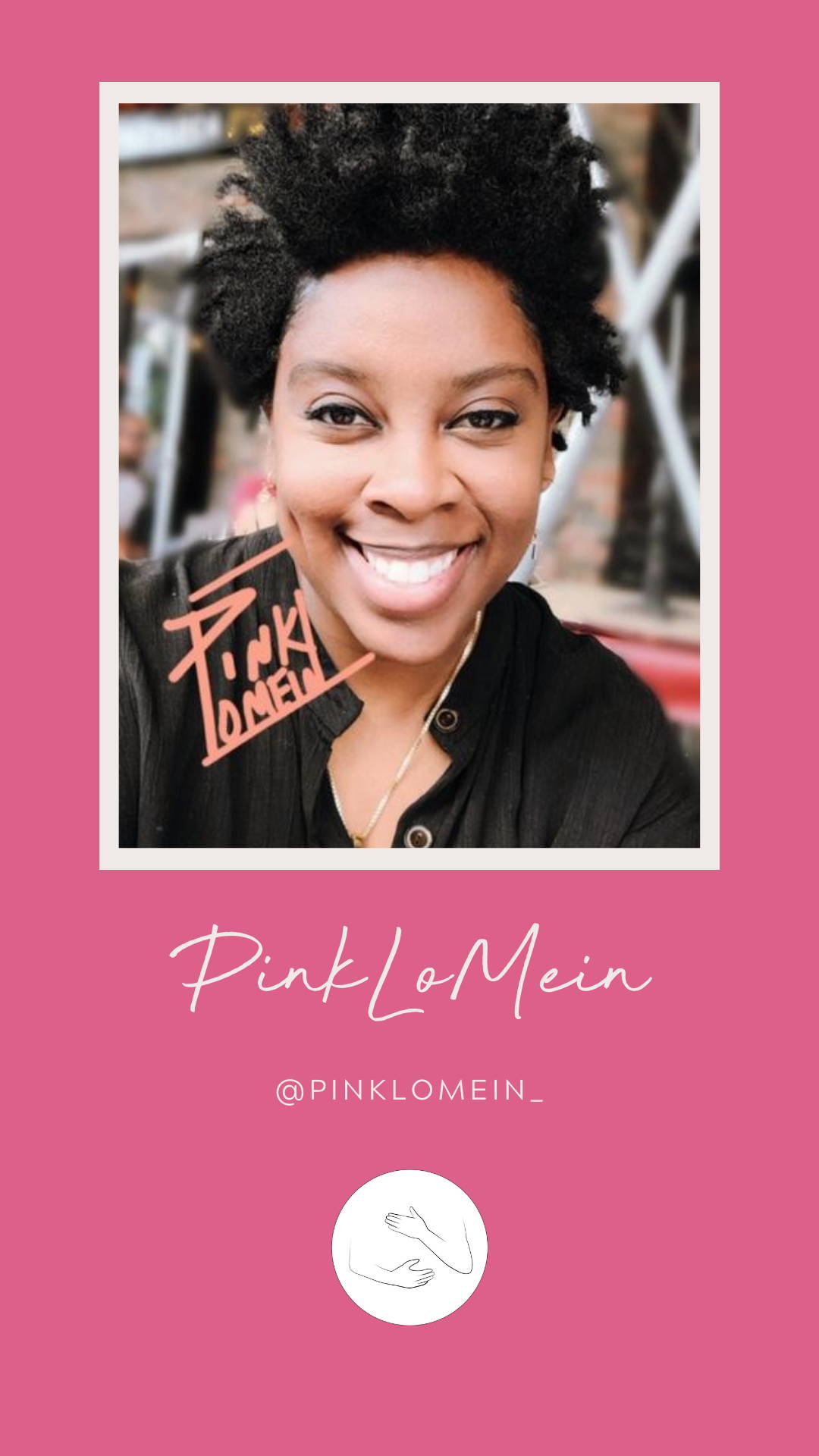 How did you start making art that empowers people?
I started making art that empowers people when I realized art was my gateway to peace. I figured if art makes me feel good, I would share my art in the form of a message to others to make them feel good about their existence.
What do you do for self-care?
For self care, I meditate and take time to process my thoughts and mentally give myself a mind bath. I also like to pamper myself by taking long tea baths, drinking hot tea, and unplugging from social media at least once a week.
Where can our community find more of your work?
You can find more of my work at PinkLoMein.com or on IG @Pinklomein_