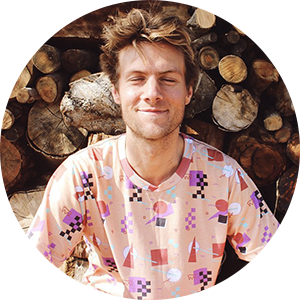 Psychology graduate & Art Center College of Design dropout—Ran illegal punk venue for 13 shows until police shut it down—Freelance artist.
How did you start making art that empowers people?
My art has evolved to include more typographic pieces that have been motivational and honest. I started getting panic attacks a couple years ago and didn't understand what it was. After doing research and understanding more about them I decided I wanted to illustrate what I was thinking and feeling. It turns out a lot of people can relate.
What do you do to self-care?
When I am stressed out I usually go surfing. I love getting into nature to clear my head and the exercise especially helps. I also like cooking, playing video games, and listening to podcasts.
SHOP DESIGNS BY TYLER SPANGLER