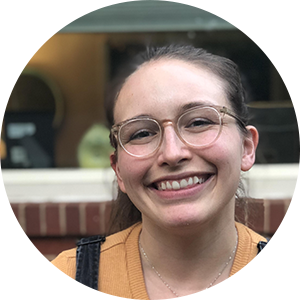 Kandice Law is an art therapist who lives in Charlottesville, VA. She's practiced art therapy with lots of different types of folks in her career, but currently she works with kids in a psychiatric setting. Her job is reflected in her designs, with playful themes and honest ideas.
How did you start making art that empowers people?
I am an art therapist, and in school I was pushed to make art that expresses personal emotional content, without focusing on a final product. I did not start making art for others until I started working in a children's hospital and coming up with drawings that would be accessible for patients to consume in order to aid them in their healing process. This very directed focus on the final product was fun, and all the years of focusing on the process seemed to help me to avoid taking my art too seriously. My silly drawings developed into submissions to Self Care Station, and it's been exciting to share my point of view with others.
What do you do to self-care?
I thrive with a routine, so I structure in self-care habits throughout my everyday tasks so they stay consistently in my life. For instance, I listen to audiobooks while I'm driving to work, and while I do household tasks, especially during the chores I dread. I love listening to fantasy novels, and they encourage imaginative/magical thinking. Gardening has become a valuable hobby. I've found for me, there's no better way to get grounded than by digging in dirt. I also do some type of yoga every night before bed, or while watching TV. I try not to take it too seriously, and some nights I'll only do 2 or 3 poses, but stretching and moving helps to ease nighttime anxiety. Walking my dog is always helpful, and of course I doodle and make art, this helps me process my thoughts, and encourages playfulness.
SHOP DESIGNS BY KANDICE LAW