If you are currently struggling...

...the following supportive resources & organizations are here to assist you.
Don't be afraid to ask for help!
Get Support Today. You Deserve To Heal.
All the resources listed on this page are meant to highlight help that is available.
Some supports are even available 24/7. You don't have to feel alone with your pain.
If this is an emergency, please call 1-800-273-8255 or text 741741
Has life been feeling extra
challenging lately?

Perhaps you feel stuck and don't know how to move forward. Maybe you're finally ready to start tackling an ongoing concern. Whatever the reason may be, starting counseling can be a brave bold step to working on your mental health.
*Note: Not every therapist will be a good fit so if after a few sessions you don't feel a healing connection, don't give up. Sometimes it helps to start with a therapist who has a similar background as you so they can empathize more directly with your experience.
BetterHelp
Betterhelp offers services for individuals, couples, or teens to have ongoing counseling sessions. This can be a great option when you live in rural areas without many mental health services as this platform is available to folks worldwide. An added bonus is you can have sessions from the comfort of your own home. Several members of our community have had great success working with counselors on Betterhelp.
Psychology Today
https://www.psychologytoday.com/
Psychology Today helps you find an in-person counselor by typing in your zip code. This resource is available for 17 countries including the USA, Canada, United Kingdom, Australia and many others. This is a great option if you want to have a traditional face to face experience. You can also see a therapist's areas of focus and look for credentials and fees that match your price point.
Not ready to talk in person but still need help?

imalive
https://www.imalive.org
@imalivechatline
This is an online crisis intervention platform conducted via online messaging - Click "Chat Now" and a certified responder will message you immediately. This is a worldwide resource so no matter if it's day or night there will be someone there to connect with you virtually.
National Suicide Prevention Lifeline
1-800-273-8255 Call or Text with options for Español & Deaf or Hard of Hearing
https://suicidepreventionlifeline.org
@national_suicide_prevention
The National Suicide Prevention Hotline is for Americans who need to connect with help quickly. This service is open 24/7 and can conduct chats in Spanish and for the Hearing impaired. The website lists additional resources for specific communities like LGBTQ, youth, veterans, loss survivors, and attempt survivors. They can help connect you to local resources if you want to take the next step in your healing journey.

Do you feel like you're in crisis or immediate danger of self-harm or are having thoughts of hurting others?

In this case it is best call 9-1-1 and/or go to your nearest hospital where trained staff can evaluate your needs and help you come up with a safety plan.
If you struggle with suicidal ideation it's a good idea to keep the nearest hospital's phone number and address saved in your phone so when you're in crisis all the information you need is already on hand.

The poison control center also offers free, confidential, expert medical advice 24/7. If you took too much of a medicine, swallowed something that might be poisonous, splashed a product on your eye or skin, or inhaled fumes and require help with a poisoning emergency, please reach out to Poison Control Help Line.

American Association of Poison Control Centers
PoisonHelp.org / https://aapcc.org/

Poison Control Help Line: 1-800-222-1222
Text POISON to 797979
I'm okay, but I want to help my friend who is struggling.

Be There
This site is full of excellent resources about helping someone you care about! Be There Basics will help you learn how to recognize when someone might be struggling with their mental health and gives you tools to help you support and be there for them.
Their 5 Goldens Rules are a great place to start:
Rule # 1 - Say what you see
Rule # 2 - Show you care
Rule # 3 - Hear them out
Rule # 4 - Know your role
Rule # 5 - Connect to help
What if I belong to a community and I want resources directly connected to my specific needs?

The Trevor Project For LGBTQ Young Lives
https://www.thetrevorproject.org
@trevorproject
1-866-488-7386 for talking
Text START to 678-678 to text
The Trevor Project was created to support youth who need a safe and judgment free place to talk. You can connect with them via a phone call, text messaging, or an online chat. They have many resources including topics like coming out, Trans + Gender Identity, homelessness, Gay + Lesbian and many other just click on "Resources" and then "Trevor Support Center" to find all the categories.
The LGBT Hotline
https://www.lgbthotline.org/hotline.html

Call 1-888-843-4564
Available 1pm -9pm M-F PT and 9-2pm on Saturdays
National Queer and Trans Therapists of Color Network
www.nqttcn.com
@nqttcn
NQTTCN is a healing justice organization committed to transforming mental health for queer and trans people of color QTPoC.
Veterans Crisis Line
https://www.veteranscrisisline.net/get-help/chat
@veteranscrisisline
Call 1-800-273-8255 Press 1 operating 24/7 as well as chat messenger on the website.
This service is for any Vet or member of the National Guard and Reserves even if you're not registered with VA or enrolled in VA health care.
Self-Harm Hotline
1-800-DONT-CUT (1-800-366-8288)
https://www.crisistextline.org/topics/self-harm/#what-is-self-harm-1
This site offers tips, education, and chat support when feeling the urge to self-harm.
Family Violence Helpline
1-800-799-7233
If you are unable to speak safely you can text LOVEIS to 1-866-331- 9474
Online Chat is available 24/7 365 days of the year
https://www.thehotline.org
Planned Parenthood Hotline
1-800-230-PLAN (7526)
https://www.plannedparenthood.org/about-us/contact-us
This number will help you connect with a local office in your area for medical health needs.
Substance Abuse and Mental Health Services Administration
Hope Line: 1-800-622-2255
SAMHSA is a confidential, free, 24-hour-a-day, 365-day-a-year, information service, in English and Spanish, for individuals and family members facing mental and/or substance use disorders. This service provides referrals to local treatment facilities, support groups, and community-based organizations.
National Eating Disorders Association
https://www.nationaleatingdisorders.org/help-support/contact-helpline

@NEDA
1-800-931-2237
M-Th from 11AM to 9PM ET, and Friday 11AM to 5PM ET.
Helpline chat hours are M-Thurs from 9AM to 9PM ET and Friday 9AM to 5PM ET.
I'm a person of color and am having a hard time finding therapists who look like me.

The National Asian American Pacific Islander Mental Health Association(NAAPIMHA)
https://www.naapimha.org
NAAPIMHA keeps a list of API providers and communities by state. Click "Resources" and then "NAAPIMAH Service Providers."
Su Familia The National Hispanic Family Health Helpline
https://www.healthyamericas.org/help-line
1-866-783-2645 M-F 9:00am -6:00 pm ET
Is a bilingual national helpline that can provide information and connect you to over 13,000 local resources.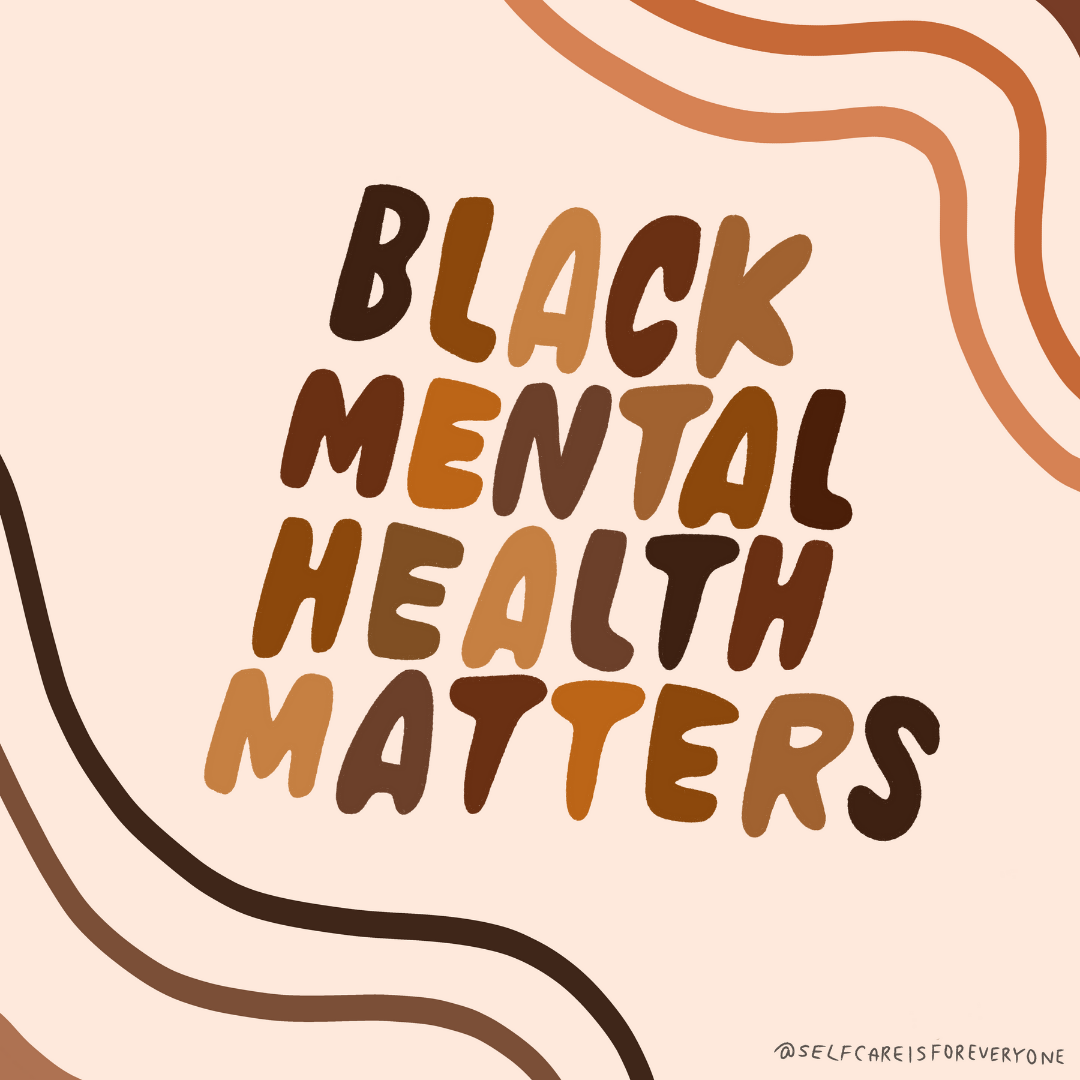 Self-Care Is For Everyone has partnered with 9 POC therapists across America to donate funds to help give individuals a chance to start therapy. See post announcing this initiative.
Please reach out to them directly to set up a possible appointment. Please only contact the therapist who practices in the same state where you are located.
Mychelle Williams, MA, LPC || Washington, DC @Queerblacktherapist
Marlee Dorsey, MA LPCC || Minneapolis, Minnesota @revivingrootstherapy
James Harris, LMHP-R and Vet || Richmond, Virginia @men_to_heal
Soco Reynoso, LCSW || Inglewood, CA @yourfavoritetherapist
Nicola Pierre-Smith, MS, LPC || Philadelphia, PA @melanatedwomenshealth
Gordon Collier, LCSW || Albany, NY @beyondlivingservices
Dr. Mariel Buque PhD || NY, NY @dr.marielbuque
Shanta Jackson LPC || Dallas, Texas @thehomegirltherapist
Eric D. Capehart, Sr. || Nashville, Tennessee @eric_thecounselor
If you don't see your location listed above, please see additional resources below:
The AAKOMA Project (https://aakomaproject.org) @aakomaproject
Black Emotional Mental Health Collective (BEAM) (https://www.beam.community)
Black Mental Health Alliance (https://blackmentalhealth.com) @black_minds_matter_
Black Mental Wellness (www.blackmentalwellness.com) @blackmentalwellness
Eustress (www.eustressinc.org) @eustressinc
Inclusive Therapists (www.inclusivetherapists.com) @inclusivetherapists
The Loveland Foundation (https://thelovelandfoundation.org) @thelovelandfoundation
The Marsha P. Johnson Institute (https://marshap.org) @mpjinstitute
Melanin and Mental Health (www.melaninandmentalhealth.com) @melaninandmentalhealth
National Org for People of Color Against Suicide (http://nopcas.org)
Sista Afya Community Mental Wellness (www.sistaafya.com) @sistaafya
Therapy For Black Girls (https://therapyforblackgirls.com) @therapyforblackgirls
The OKRA Project (www.theokraproject.com) @theokraproject
Therapy For Black Men (https://therapyforblackmen.org/) @therapyforblkmen
The Unapologetic Guide To Black Mental Health (www.rheedawalkerphd.com/book) @dr.rheedawalker
I live in the UK what is available to me here?

Anorexia and Bulimia Care
https://www.anorexiabulimiacare.org.uk
03000 11 12 13 9am to 5pm Monday to Friday
Parent Helpline: Option 1
Sufferer Helpline: Option 2
Self-Harm Helpline: Option 3
Anxiety UK
https://www.anxietyuk.org.uk
@anxietyukofficial
Join a community of people who support and educate each other around their struggles with anxiety.
Info line: 03444 755 774 M-F 9:30-5:30
Text Services: 07537 416905
Email: support@anxietyuk.org.uk
Campaign Against Living Miserably (CALM)
https://www.thecalmzone.net
Calm supports men in the UK of any age during crisis or are in need of support.
Helpline: 0800 58 58 58 5pm- midnight
Webchat available
Chit-Chat
https://chitchatbritain.org
@chitchatbritan
Chit Chat is a phone line to talk about anything on your mind. The goal is to break loneliness and feel connected so topics can be about what ever is on your mind.
Phoneline: 0333 002 0333. 9am-9pm 7 days a week

Do you have a great resource
that really helped you on your mental health journey?
Please share any tips you think
could help our community at hello@selfcarestation.com